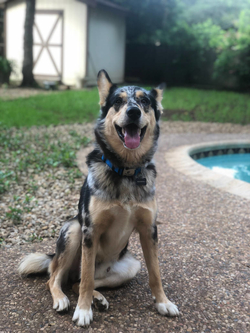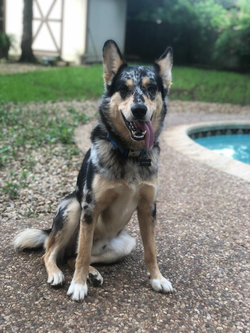 Yes yes yes any chance I get to brag about my handsome (not so) little boy!
This is Remi. He's a mutt. Australian Shepherd x German Shepherd x Husky to be exact.
He is a light in my life. He's a huge goofball and an attention hound. Too smart for his
own good and loud about his opinion.
He poses for the camera but is also known for his stank faces like ...